About us
Focus your efforts and resources on what makes your company stand out from competitors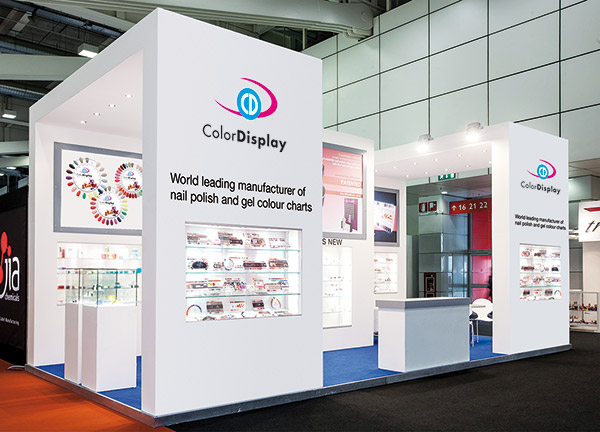 ColorDisplay, S.L. has been the global leader of the nail polish and gel color chart industry since 1972. That year, we first started to operate in the Spanish market. In the 1970s and 1980s, we established our position as a national leader, operating as a small manufacturer of high quality nail polish displays, which were in great demand by cosmetic companies with nail polish color ranges.
During the first phase, the company marketed its products for the Spanish market, and began to carry out small sales operations in France and Portugal. In the 1990s, we embarked on an internationalization process that is still in progress. ColorDisplay combines the experience of its founders with a modern, avant-garde, next-generation approach.
The secret of our success is our specialization in supplying a fully-finished color chart, painted and printed with the references, logo and corporate image colors. Thus simplifying the purchase process for our clients as much as possible and saving them time and money.
Our international success would not have been possible without a proactive attitude in adapting our products and services to an ever-changing cosmetics market; adjusting our production processes to new components, gel nail polishes, semi-permanent nail polishes, dipping powder, etc. and to increasingly stringent requirements related to health and the environment.
ColorDisplay is currently the leading manufacturer of nail lacquer and gel color charts and operates in over 35 different markets. The firm's quality criteria satisfies requirements of the most important cosmetic companies across the world, as attested by our clients.