Adhesive
color buttons
Stick them over your own caps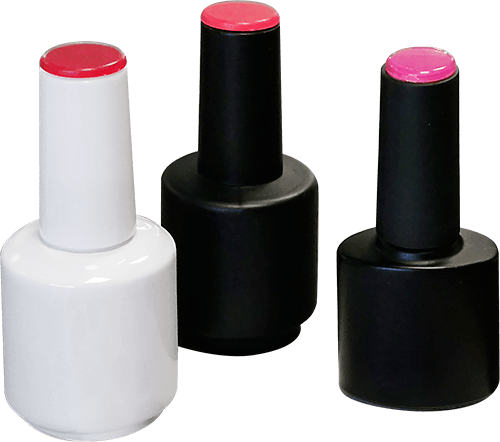 ColorDisplay presents a worldwide innovation: Its new adhesive nail gel buttons.
We are aware that there is a problem related to nail gel packaging as the bottles must be opaque, which makes it impossible to see the color inside. Until now, it was customary to paste a label on the bottle without showing the special effects of the gel.
From now on, you can buy these adhesive buttons that we paint with your real color tones.
To manufacture these exclusive painted dots, we apply the same technology and imitation techniques we use to manufacture our famous color charts.
Now the gels will be visible on the bottle as they really are. We imitate the colors with all their nuances and effects, such as: glitter, pearl, holographic, metallic and other effects.
You can easily apply the buttons on your own caps without having to buy others. This reduces stocks and eliminates possible obsolete products. You can easily stick on the buttons as you package the product, in accordance with the real color demands.