CAPS WITH
BUILT-IN COLOR
The best is in the interior, but it is now visible on the exterior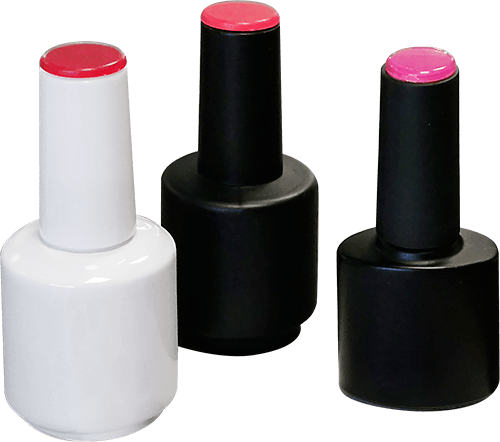 New caps for gels and polishes bottles with the real color at the top. Compatible with the most standard screw threads in the market, 13/415 and 15/415.
We are aware that a problem exists in the market related to nail gel packaging, as the bottles must be completely opaque, which makes it impossible to see the color inside.
These elegant caps are also very practical as they show the colors inside the bottle, with all their nuances and effects: glitter, pearl, etc.
ColorDisplay has developed these caps to allow you to see the real color of the gel. To manufacture these exclusive caps, we apply the same technology and imitation techniques we use to manufacture your color charts.
Deciding on the color of the desired gel without having to open the bottle has never been so easy and practical. Your clients will thank you for it.